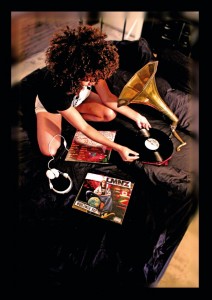 Hey Fam, welcome to the Homepage of LMNZ.
Here you can find Infos about his new album "Anders als die Besseren" as well as about the universe of  "Worldwide Rap", an international Hip Hop Album featuring 76 artists rockin in 29 languages produced by LMNZ. This is NOT a simple Mixtape!

Feel free to take a look around and check the music:
LMNZ got picked Artist of the month at http://www.zimbalam.de for October 2010 and "Worldwide Rap" made it to #6 on the "Top 10 Albums of the Year" List on www.rapreviews.com and on the list of "International Hip Hop – Best of 2010″ on http://www.worldhiphopmarket.com!!! It got also chosen for the "Be Berlin" City campaign and got very good pressreviews worldwide (e.g. "Multicultural HipHop-Masterpiece" – Recording Magazine 1/2011). The European Commission recently made LMNZ an ambassador for "Youth on the Move".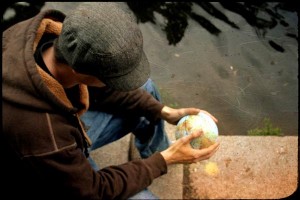 Photo: Marie Chatard
You can also buy the music on that bandcamp page.
If you want a fresh and rare CD or Vinyl just mail to:
fans@worldwide-rap.com
CDs are 10€ + shipping.  reppin'  fairtrade

The 2x LP / Vinyl is 20€ + 4€ shipping worldwide!
You can also buy the album in many online stores.
LISTEN AND BUY ALSO AT:
Listen to the songs and get the direct links to the download stores below.
Vinyl: (click to enlarge offer)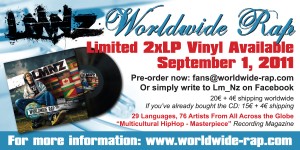 New Shirts / Hoodies:
Special deal on facebook right now: shirts from 14€!
or check http://www.worldwide-rap.com/shop/ for the same deal here on the website