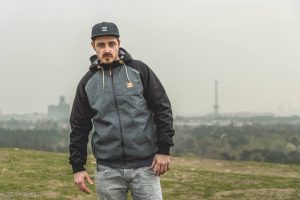 Photo by Kayodi
LMNZ produces instrumentals, writes lyrics, composes, arranges music,
raps, mixes, masters and records songs and simply loves music!
Furthermore he is shooting and editing videos and photos and is giving rap &
educational workshops on a weekly basis.
The studied Sound Engineer (Bachelor of Recording Arts) lives in Berlin, Neukölln.
His mission is to inspire people with his art, thoughts or being, fight for justice,
make people believe in themselves, shine his light and spread love.
"I make authentic, life-affirming, sociocritical, independently produced HipHop
music for open-minded and socially conscious people."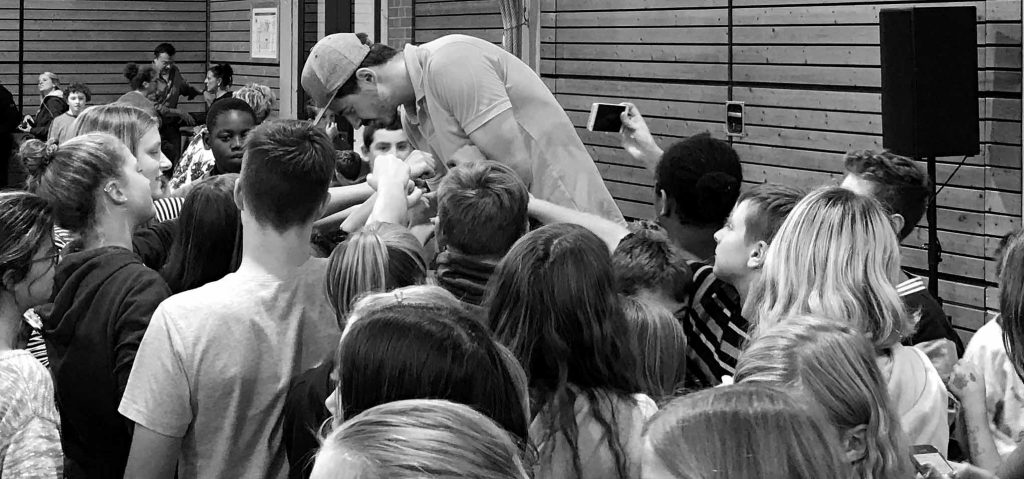 In August 2010 he put out his first album called "Worldwide Rap" featuring
76 international artists who participate in 29 languages. The Album got very good
press reviews worldwide (Europe's biggest HipHop Magazine "Juice":
"in it's convincing totality this album is characteristically distinctive"),
Big German Recording Magazine: "Multiculutural HipHop Masterpiece"…).
Moreover LMNZ got picked "Artist of the month" by his online distributor
"Zimbalam" for October 2010 and "Worldwide Rap" made it to #6 on the
"Top 10 Albums of the Year" List on www.rapreviews.com and on the list of
"International Hip Hop – Best of 2010″ on http://www.worldhiphopmarket.com!
It got also chosen for the "Be Berlin" City campaign where LMNZ also composed
the theme music for the TV – spot.
He also held a speech about the original values of HipHop and his album at
the German Department of the European Parliament in Berlin and was
booked by the European Parliament in 2011 to play all 3 days of the biggest
European youth Exhibition YOU at their booth. After seeing him perform at the
YOU the European Commission booked him to play at Expolingua 2011,
the biggest international language exhibition in Germany.
After the performance the European Commission asked
LMNZ to be the German Ambassador for their international
programme "Youth on the Move".
He accepted the task and plays shows for international
exchange since then. In 2012 LMNZ was asked by the firm
ICWE to make an anthem song with his crew Le Mélange
for 25th anniversary of Expolingua.  They came up with the music
video "Different People" which was very well received.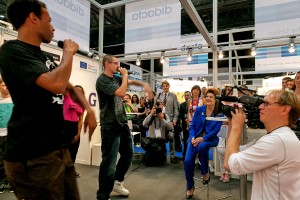 In 2011 he had the chance to travel to Senegal together with Sister Fa to make
a TV- and Radiopromotour for "Worldwide Rap". There he connected with the local
HipHop Scene and is working on music with some of the most influential artists
in the country. He toured Senegal end of 2012 together with Sister Fa and other well-known
artists from West Africa to promote Human Rights and the CD "Paix et Sécurité".
In 2013 he toured Austria and Slovakia with Simple One and Yarah Bravo
and went to Senegal for a Human Rights Tour with Sister Fa against female genital cutting.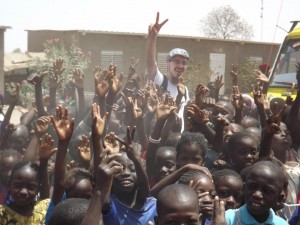 His first single "Sun" feat. KC Da Rookee of his upcoming 2nd album
got picked as the anthem for "International Dance Day" by "Dachverband
Tanz in Deutschland" / "International Theatre Institute" and he performed
it live at their official event for this day with Le Mélange and more dancers.
He now also teamed up with world-renowned film crew yakfilms
to make music for some of their famous dance videos feat. the best
dancers in the world. Moreover he played at WorldSkills Leipzig
for the European Commission and held a music workshop at
International Student Week Ilmenau (ISWI) where 370 students
from all over the world gathered to share opinions, ideas and to grow together.
LMNZ made trips to South Korea and Kenya end of 2013. In the latter city he met
up with 15 other poets and rappers to create an album together and do daily shows in
different parts of Nairobi. The exchange was organized  by Literaturwerkstatt Berlin,
Goethe Institute, Kwani and  Maono Cultural Group. One of the participants was the
East African HipHop star Octopizzo. In April 2014 they presented the album in various
locations in Berlin together with all the Kenyan artists that were involved in the project.
In 2014 he joined forces with Blake Worrell of Puppetmastaz and was on an extensive
tour with his new crew all over France, Poland and Switzerland.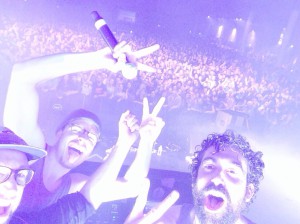 Moreover he held a TEDx-talk about "Building Bridges – The Power of
Music" in Belgium and is giving educational rap workshops for kids,
teenagers, prisoners and refugees at least twice a week (kulturvoll e.V.,
Archiv der Jugendkulturen, Drop In e.V,, Interkunst e.V., Deutsches Theater
& Kiezsprossen) since 2014 (project duration ranging from a day to a year).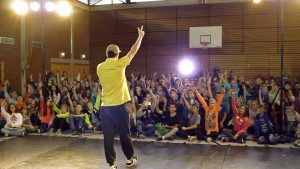 LMNZ released his latest solo record "Anders als die Besseren" which features
KC da Rookee (UK), Paco Mendoza (Raggabund/DE), Nosliw (DE), Bajka
(Madlib, Bonobo / DE), Flip (Texta, Austria), Gunman Xuman (Pee Frois / Senegal),
Loomis Green (Guitar Player of Jan Delay, Aloe Blacc), Charles Cooper
(Sax, Liquid Crystal Project), Lurdez da Luz (Brazil) amongst other great artists.
The album was mainly produced by LMNZ and features guest productions by GUTS
(France), Batsauce (US), Cleast Intwood (DE) and Beat 2.0 (DE).
Scratches by LMNZ and DJ Spinback (DE).
Feel free to Order.
On March 20th, 2016 (beginning of spring) he released an
EP called "Love and that other Shit" with Adora Odili.
In September / October 2016 he was on tour in Germany and Italy with
"Instant Acts" doing around 40 shows against racism and violence while
also going to schools, theaters and prisons to give workshops.
During that time he also produced the music for the official trailer for "Funk"
(Junges Angebot von ARD und ZDF).  In November he organized a song about
"Black Lives Matter" with artists from around the world and continues constantly
giving rap workshops against any form of discrimination all over Germany.
In January 2017 he won the nationwide "Klasse, Kochen!" competition by
writing a rapsong about nutrition and shooting a music video for it with some
pupils of "Hemingway Schule" in Berlin. The main prize was a new 30.000€
kitchen for the school.
He is happy he made his little sound engineer contribution to Marvel's "Black Panther"
by recording Yugen Blakrok for the soundtrack.
Right now he is working on 4(!) associated secret solo-EPs featuring Masta Ace,
Dynasty, Flo Mega and many more dope artists while producing music for different artists,
filming concerts and image films and giving a lot of workshops all over Germany.
Stay tuned.
LMNZ appeared on more than 30 albums and he had diverse shows and shared
stages with international artists like Afrika Bambaataa, EMC (Masta Ace etc.),
Slum Village, Chinese Man, Yarah Bravo, Sister Fa (Senegal), Flip (Texta),
Qwazaar of Typical Cats, Jeru da Damaja, Blake Worrell of Puppetmastaz,
Groundation, Octopizzo (Kenya), Akanni Humphrey, Chefket, Flowin IMMO,
Diamondog (Angola), Nosliw, Bajka, Jim Dunloop & Marc Hype, Tippa Irie,
Deluxe (Chinese Man Records – France), Ganjaman, DJ Werd, Jus Allah,
DJ Marius No. 1, Mellow Mark, RAG, and many more…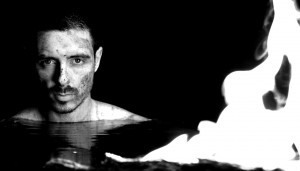 Photo by Danny Schreiber