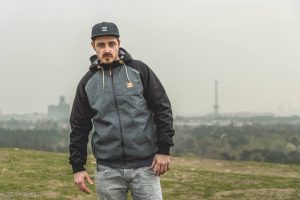 Photo by Kayodi
LMNZ started making his own music in 2001 and is a professional independent artist since 2010.
He produces instrumentals, writes lyrics, composes, arranges music,
raps, mixes, masters and records songs and simply loves music!
Furthermore he is shooting and editing videos and has given over 1300 workshops in the last 9 years.
He combines artistic and technical knowledge in his rap-, band-, video- and sound engineering workshops with political education, mostly about all sorts of discrimination, group-focused enmity and empowerment.
The studied Sound Engineer (Bachelor of Recording Arts) lives in Berlin, Neukölln.
His mission is to inspire people with his art, thoughts or being, fight for justice, make people believe in themselves, shine his light and spread love.
'I make authentic, life-affirming, sociocritical, independently produced music for open-minded and socially conscious people.'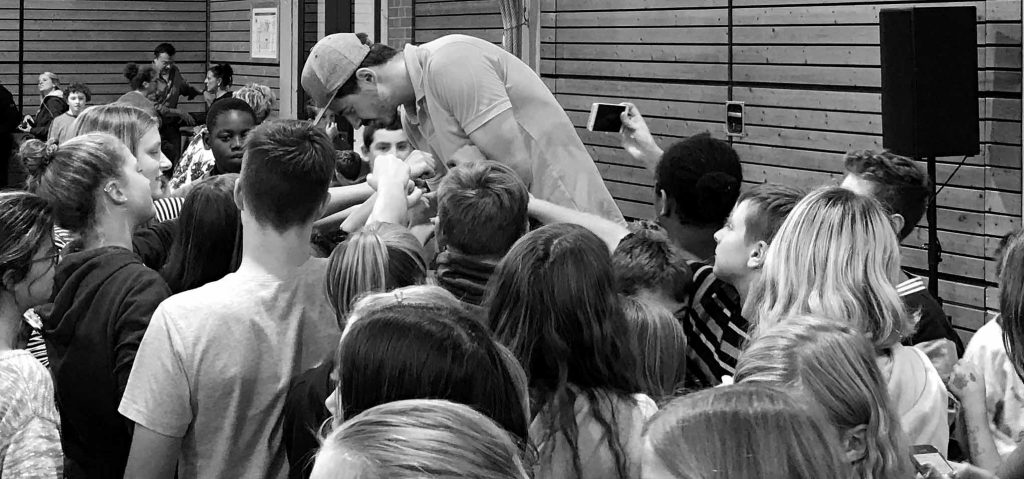 Starting out as a DJ and producer in 2001, having his first rap shows in 2004 and after having produced 100s of songs and beats finally in August 2010 he put out his first official album called 'Worldwide Rap' featuring 76 international artists who participate in 29 languages. The Album got very good press reviews worldwide (Europe's biggest HipHop magazine Juice: 'In it's convincing totality this album is characteristically distinctive'), Recording Magazine: 'Multicultural HipHop Masterpiece'…).
Moreover LMNZ got picked 'Artist of the month' by his online distributor
Zimbalam for October 2010 and 'Worldwide Rap' made it to #6 on the
'Top 10 Albums of the Year' List on www.rapreviews.com and on the list of 'International Hip Hop – Best of 2010' on http://www.worldhiphopmarket.com.
It got chosen for the 'Be Berlin' City campaign where LMNZ also composed the theme music for the TV – spot.
By the same token he held a speech about the original values of HipHop and his album at the German department of the European Parliament in Berlin and was booked by the European Parliament in 2011 to play all 3 days of the biggest European youth Exhibition YOU at their booth. After seeing him perform at the YOU-fair the European Commission booked him to play at Expolingua 2011, the biggest international language exhibition in Germany.
After the performance the European Commission asked LMNZ to be the German Ambassador for their international programme 'Youth on the Move'.
He felt honored and accepted the task. The artist played shows in different cities for international exchange and to support underprivileged youth in Europe.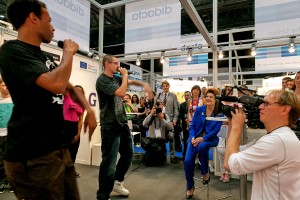 In 2011 he had the chance to travel to Senegal together with Sister Fa to make a TV- and radio promo tour for 'Worldwide Rap'. There he connected with the local HipHop scene and worked on music with some of the most influential artists in the country. At the end of the year he also had the chance to visit Tanzania.
In 2012 LMNZ was asked by the firm ICWE to make an anthem song with his crew Le Mélange for 25th anniversary of Expolingua. They came up with the music video 'Different People' which was very well received.
Together with Sister Fa and other well-known artists from West Africa he toured Senegal again at the end of 2012 to promote human rights and the CD 'Paix et Sécurité'.
In 2013 he toured Austria and Slovakia with Simple One and Yarah Bravo and went to Senegal a third time to suport  Sister Fa in a human rights tour against female genital cutting.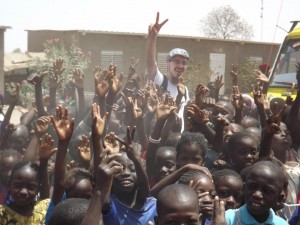 In 2013 LMNZ released his 2nd solo record 'Anders als die Besseren' which features KC da Rookee (UK), Paco Mendoza (Raggabund / DE), Nosliw (DE), Bajka (Madlib, Bonobo / DE), Flip (Texta, Austria), Gunman Xuman (Pee Frois / Senegal), Loomis Green (Guitar Player of Jan Delay, Aloe Blacc), Charles Cooper (Sax, Liquid Crystal Project), Lurdez da Luz (Brazil) amongst other great artists.
The album was mainly produced by LMNZ and features guest productions by GUTS (France), Batsauce (US), Cleast Intwood (DE) and Beat 2.0 (DE). Scratches by LMNZ and DJ Spinback (DE).
The first single 'Sun' feat. KC Da Rookee got picked as the anthem
for 'International Dance Day' by Dachverband Tanz in Deutschland / International Theatre Institute and he performed it live at their official event for this day with Le Mélange and more dancers.
He also teamed up with the world-renowned film crew yakfilms to make music for some of their famous dance videos feat. some of the best dancers in the world. These videos got over 800.000 views on youtube alone.
Moreover he played at WorldSkills Leipzig for the European Commission and held a music workshop at International Student Week Ilmenau (ISWI) where 370 students from all over the world gathered to share opinions, ideas and to grow together.
LMNZ made trips to South Korea and Kenya end of 2013. In the latter country he met up with 15 other poets and rappers to create an album together and do daily shows in different parts of Nairobi. The exchange was organized by Literaturwerkstatt Berlin, Goethe Institute, Kwani and Maono Cultural Group. One of the participants was the East African HipHop star Octopizzo.
In April 2014 they presented the album in various locations in Berlin together with all the Kenyan artists that were involved in the project. In the same year he also joined forces with Blake Worrell of Puppetmastaz and was on an extensive tour with his new crew all over France, Poland and Switzerland.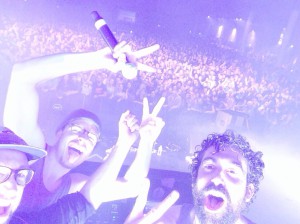 In addition he held a TEDx-talk about 'Building Bridges – The Power of Music' in Belgium and started giving rap workshops for kids, teenagers, adults, prisoners and refugees (kulturvoll e.V., Deutsches Theater, Archiv der Jugendkulturen, Drop In e.V., Interkunst e.V., Cultures Interactive e.V., Kiezsprossen, Schule ohne Rassismus – Schule mit Courage, Jugendmuseum etc.) since 2014 (project duration ranging from a day to a year).
2015 he joined the 'Diversity Box' project to help change the realities of the LGBTIQ+ communities for the better – also through workshops.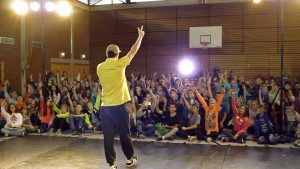 On March 20th, 2016 (beginning of spring) he released an R'n'B / Soul-EP called 'Love and that other Shit' with Adora Odili. In May he travelled through Indonesia.
In September / October 2016 he was on tour in Germany and Italy with
'Instant Acts' doing around 40 shows against racism and violence while also going to schools, theaters and prisons to give workshops.
Besides that he produced the music for the official trailer for 'Funk' (Junges Angebot von ARD und ZDF) during that time. In November  he organized a song about 'Black Lives Matter' with artists from around the world and continued constantly giving rap workshops against any form of discrimination all over Germany. He also took the chance to travel to Thailand, Myanmar and Malaysia.
In January 2017 he lead the students of his Rap class at 'Hemingway Schule' in Berlin to win the nationwide "Klasse, Kochen!" competition by writing a rapsong about nutrition and shooting a music video for it  The main prize was a new 30.000€ kitchen for the school.
LMNZ is also very happy he made his sound engineer contribution to Marvel's 'Black Panther' by recording Yugen Blakrok for the soundtrack which came out in 2018.
He was chosen to be a band-workshop leader in the nationwide 'Null Alkohol – Voll Power' campaign which is organized by the Bundeszentrale für gesundheitliche Aufklärung and Six Step e.V. who also put together the world-renowned Battle of the Year.
In summer he travelled through Poland, Slovakia, Hungary, Israel, Turkey and Greece. In September 2018 he teamed up with the video production company UrbanTreeMedia doing many jobs in the field of events and music (clients for example Puma, Bundespresseball, Klub Kartell, Mono & Nikitaman, MAL ÉLEVÉ etc.).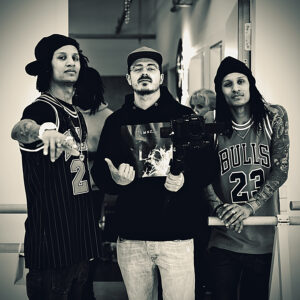 A personal highlight for LMNZ was making some videos for the legendary Les Twins of a dance workshop they held in Berlin in Motion*s dance school.
In April and May 2019 he went on a tour through Senegal, Cameroon, Ethiopia, Togo, and Côte d'Ivoire with his friend MAL ÉLEVÉ (ex-Irie Révoltés), on behalf of Goethe Institute. There they connected, talked and made music with local artists, played concerts together and gave sound engineering and video workshops to local sound and film professionals.
In October 2019 he started releasing the music of the 'Elements-series', 4 associated solo-EPs featuring Masta Ace, Dynasty, Yugen Blakrok, Flo Mega, Paleface, MAL ÉLEVÉ, Jaqee and many more dope artists while producing / engineering music for different artists, filming concerts or image films for international and local companies plus giving a lot of rap-, band- and video workshops all over Germany.
The 'AIR' EP dropped November 15, 2019.
With the release of this EP he supported homeless women* in Berlin at 'Evas Haltestelle' and became an official 'Artist for the Amazon' (Amazon Aid Foundation) next to legends like Herbie Hancock, Esperanza Spalding, Wayne Shorter, Yusi Mahlasela, Leo Genovese, Angélique Kidjo or Shea Rose.
After 'WATER' dropped February 14, 2020  'FIRE' was released May 15, 2020.
Later that year LMNZ started working on a project called 'sUPpress – media competence for engagement and self-efficacy'. Together with German journalists he teaches adolescents about media, democracy, emotions, identity, hate speech, conspiracy theories and fake news.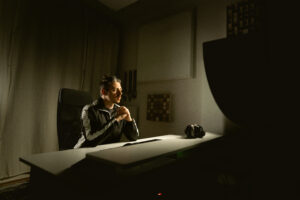 Photo by Kayodi
In 2021 LMNZ supported GIZ Malawi in its awareness-raising campaign for "Action against COVID-19". The campaign is funded
by the German Federal Ministry for Economic Cooperation and Development (BMZ).
For "Leave No One Behind" he has now gathered great artists from Germany and Malawi:
The 91-year-old music legend Giddes Chalamanda, Faith Mussa, Esther Chitheka Lewis, Keturah and Esau Mwamwaya (member of the group "The Very Best") are the Malawian singers.
From the German side MAL ÉLEVÉ, Sera Kalo, Sebastian Sturm and LMNZ himself are joining them on the microphone.
The lyrics are written in Chichewa, English and German.
"Leave No One Behind" calls for international solidarity in the global pandemic and takes a clear stand against conspiracy theories surrounding COVID-19.
In 2022 he worked on multiple projects. One of them is a project called "Spurenwandler" in cooperation with Kulturring Berlin e.V. and Fotogalerie Friedrichshain which is about sensitizing young people between the ages of 16 and 27 to personal stories about injustice in everyday life in the GDR and the importance of democracy. Numerous music, sound, video and photography projects were created successfully e.g. with Celina Bostic, ZSA & Myka 9, Migration Lab, Solon gGmbH, Kobito, Kenneth Dahl Knudsen, Schule ohne Rasissmus – Schule mit Courage.
He also started giving rap workshops for WeTeK gGmbH and their project "HipHop mobil", where he is mostly working with refugees from different countries.
In December 2022 LMNZ released his new very intimate EP "MG".
"MG" stands for "Markus Gram", LMNZ' civil name – but also for "Mentale Gesundheit" (mental health), the core topic of the EP. In four songs he approaches the field in an intimate and deeply personal way – by telling of traumatic experiences of his own life path, tracing the injuries
of people close to him and never loses sight of the social environment in all this. Sexualized and physical violence, trauma, transience, visible and invisible suffering. "MG" bundles, as if under a burning glass, the problems that find daily expression in a big city like Berlin.
But the EP also strikes calmer, introverted tones and looks deep into LMNZ' own inner self.
After this rather heavy stuff LMNZ released the lighthearted "Earth" EP just in time for summer 2023. The album is called "Earth" because it revolves around LMNZ's personal "sun." The record is a coherent love story in six songs and each song title metaphorically describes the evolution of the relationship with the "sun". 
In 2023 LMNZ also made his first appearance as a book author in "It's more than just rap – HipHop in der Jugendarbeit" where he shares his experience in the field of working with youth around the world in two articles. He started working for JFF – Institut für Medienpädagogik where he gives rap-  and video workshops (for example at a gaming festival) and created a song and music video about children`s rights "Kinderrechte".
Moreover a warm recommendation is the documentary "Hört uns zu! Der Anschlag von Solingen by LMNZ' friend Mirza Odabşi where LMNZ mixed the music and did the voice recording.
A full up to date list of LMNZ' releases and projects can be found here.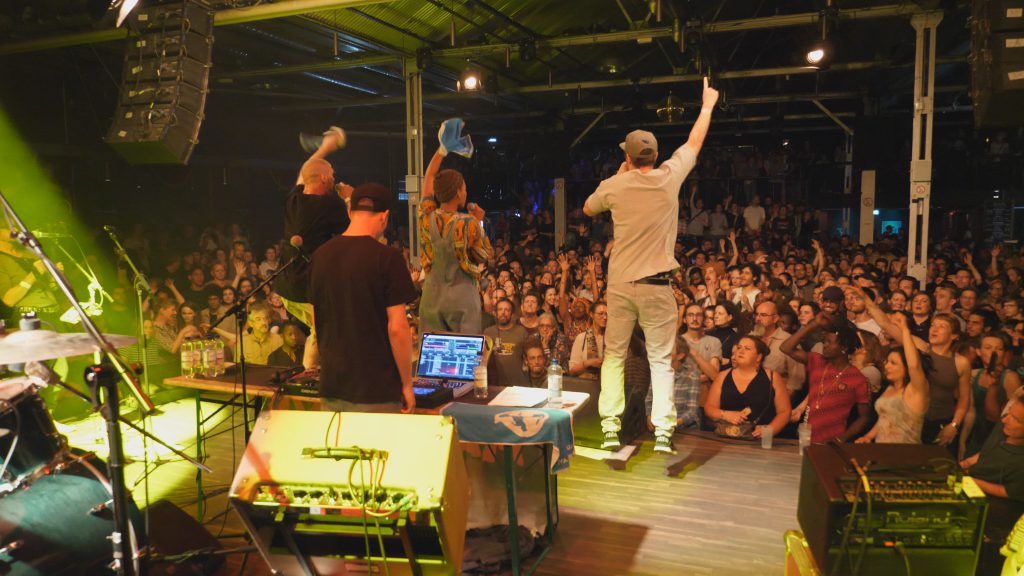 LMNZ appeared on more than 30 albums and he had over 400 shows in over 20 countries.
He shared stages with international artists like Afrika Bambaataa, EMC (Masta Ace, Wordsworth & Stricklin), Slum Village, Chinese Man, Yarah Bravo, Sister Fa (Senegal), Flip (Texta), Qwazaar of Typical Cats, Jeru da Damaja, Blake Worrell of Puppetmastaz, Groundation, Octopizzo (Kenya), Akanni Humphrey, MAL ÉLEVÉ, Chefket, Amewu, Flowin IMMO, Diamondog (Angola), Tiken Jah Fakoly, Spyrow & Kajeem (Côte d'Ivoire), Nosliw, Bajka, Jim Dunloop & Marc Hype, Tippa Irie, Deluxe (Chinese Man Records – France), Ganjaman, DJ Werd, Jus Allah, DJ Marius No. 1, Mellow Mark, RAG, and many more…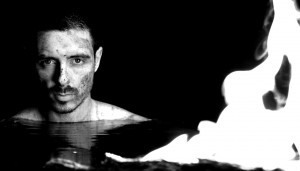 Photo by Danny Schreiber