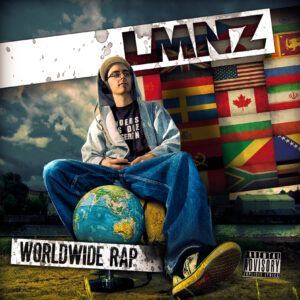 LMNZ had the vision to produce an album that brings the world closer,
a multilingual record without a limit to musical influence.
Musicians with different styles from diverse backgrounds fused together.
The texts do not follow the cliché image of rap displayed in today's media.
The album tells of war, societal ills and problems, but also of love, funny daily situations
and inspiration. 76 artists from all over the world, who sing and rap in 29 different
languages to realize the vision of a worldwide album.